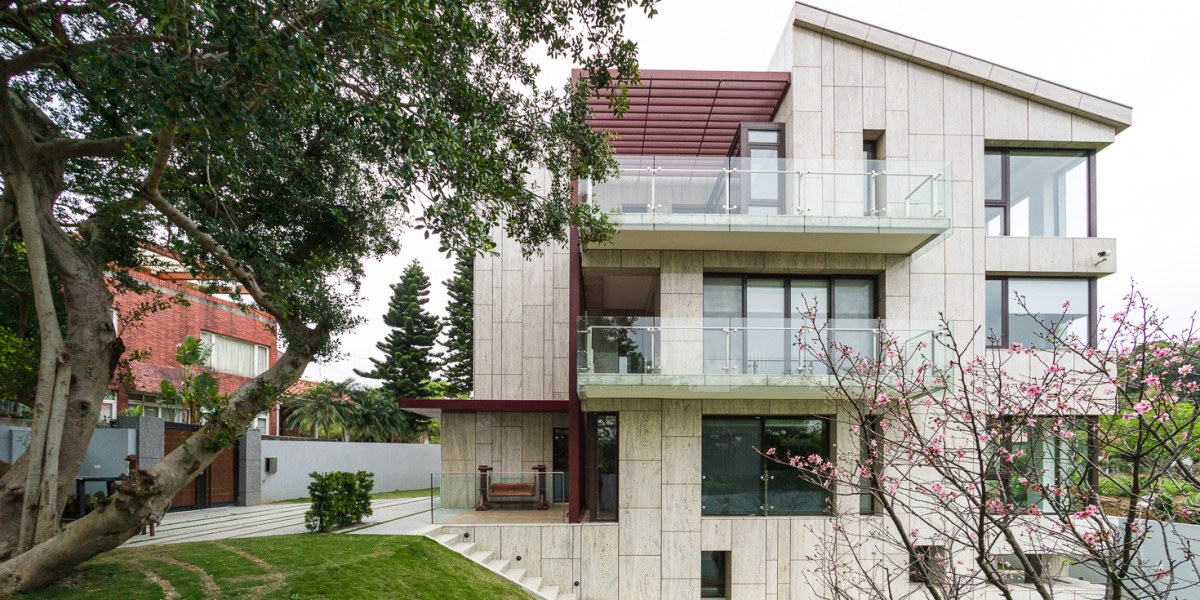 DL Design/TL Architects & Associates completed The Re-born House in 2012. The house is located in the Yang-Ming Mountain, the natural environment that is located near the central city of Taipei, Taiwan.
The original house was built 40 years ago. The principal, Dolly Lin, and the team only retained its original structure and re-constructed all other parts, and transformed the house into a project that integrates modern technology.
There is a famous Chinese idiom "yīn dì zhì yí" which means to apply appropriated methods according to the surrounding conditions. The humidity and coldness in the mountain were the main challenge while designing the house. The design team applied and considered modern construction techniques and sustainable methods during the design process. The house was designed as an experimental project to sustain in the unpredictable mountain weather. To use and construct double walls, double paned windows and an additional underground level is an insulation to isolate the damp and freeze from the ground earth in cold seasons. There is daylight and ventilation function by opening windows, so the house doesn't need any artificial lighting during daytime before 5pm. The skylight also permits light and fresh air into indoor for natural air circulation. Energy conservation is one of the main concepts during the design process.
The exterior stone panel pattern provides an illusion of vertical extension. On the ground floor, Dining room and living room have floor to ceiling height openings to blur the boundary between interior and exterior spaces. The staircase is the core circulation of the house which connects three levels. Sun light from skylight to staircase is playing shadow during daytime. The top floor is a multi-function room that provides a great view of the mountain nature.